Yes, you can alter the start and end dates as long as you are setup as the admin for the section of course you wish to change.
Go to the section you would like to change and select the section name.
Then click the "Edit Section" button located near the top of the page.
The section edit page will open, and you can scroll down to section dates, located below the section name.
Click on the month, day, and/or year of the class start or end date.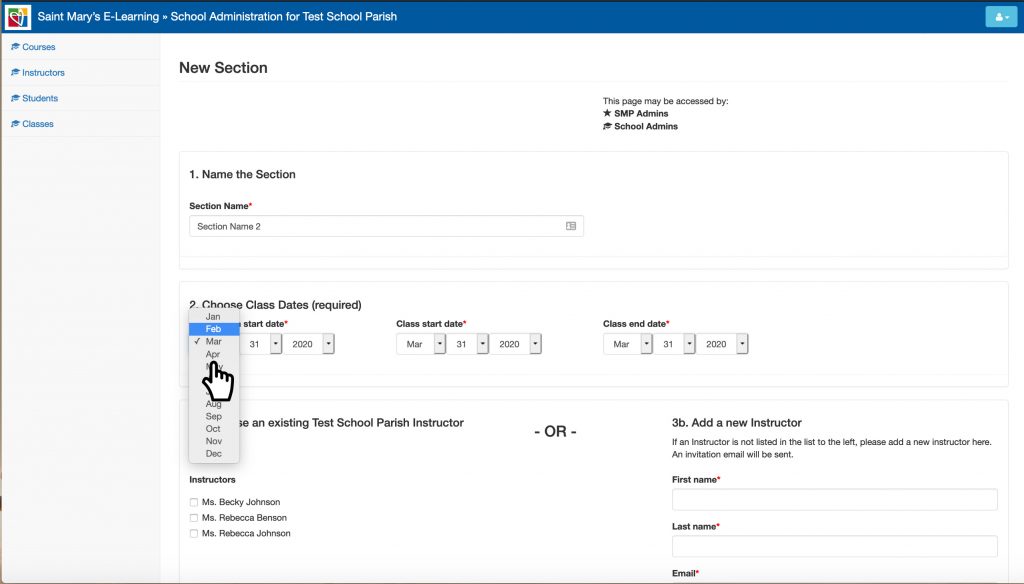 Once you have finish selected your new dates, scroll down and select the "Submit" button.
You will see a success message at the top of the page.