How to Enroll
Step 1) Select the enroll student link or go to https://mlearn.smp.org/enroll.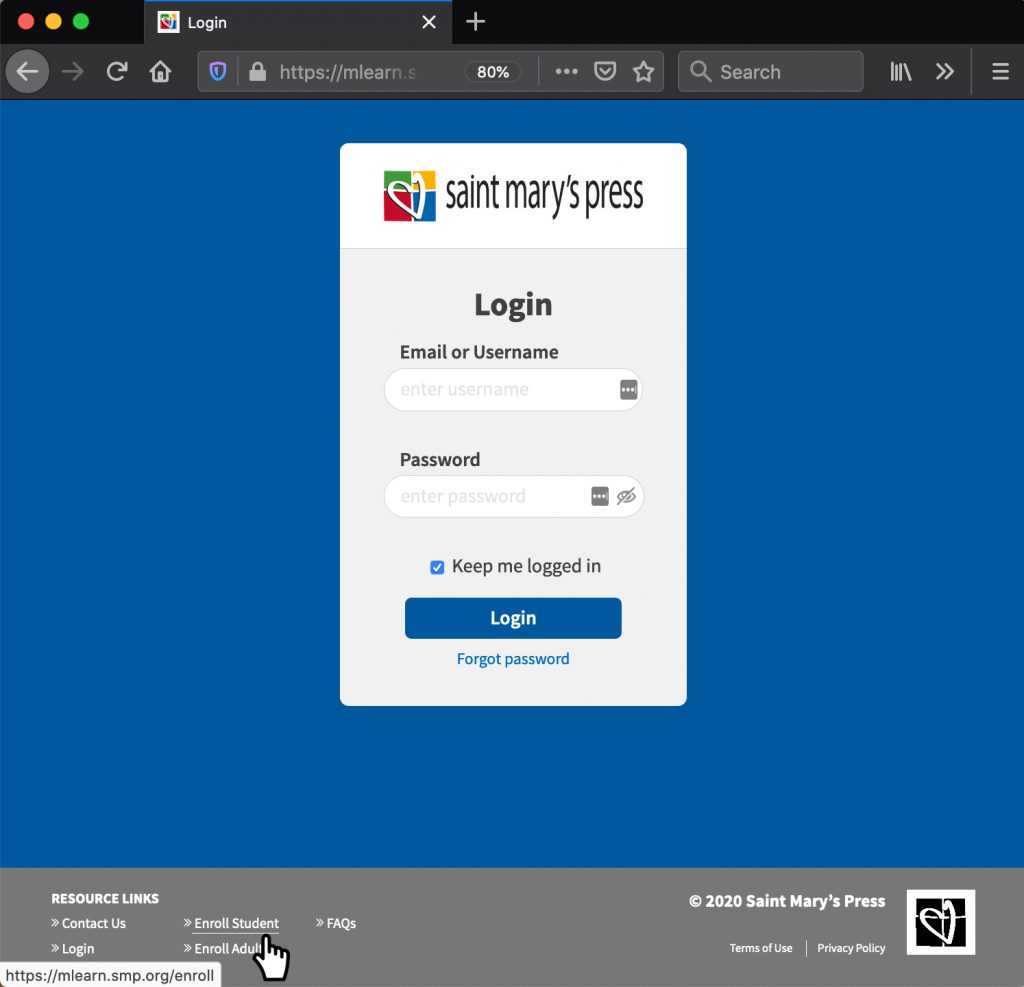 Step 2) Enter your section code, provided by the instructor.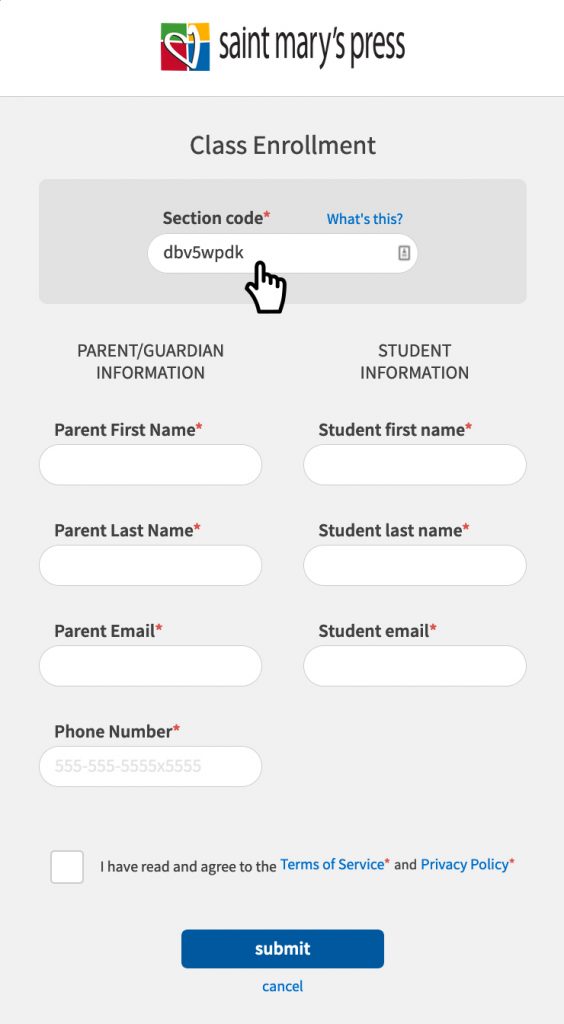 Step 3) Enter the parent's information. Please note, the parents will receive an email confirmation.
Step 4) Then enter the students information.
The student's email address can be the same as the parents.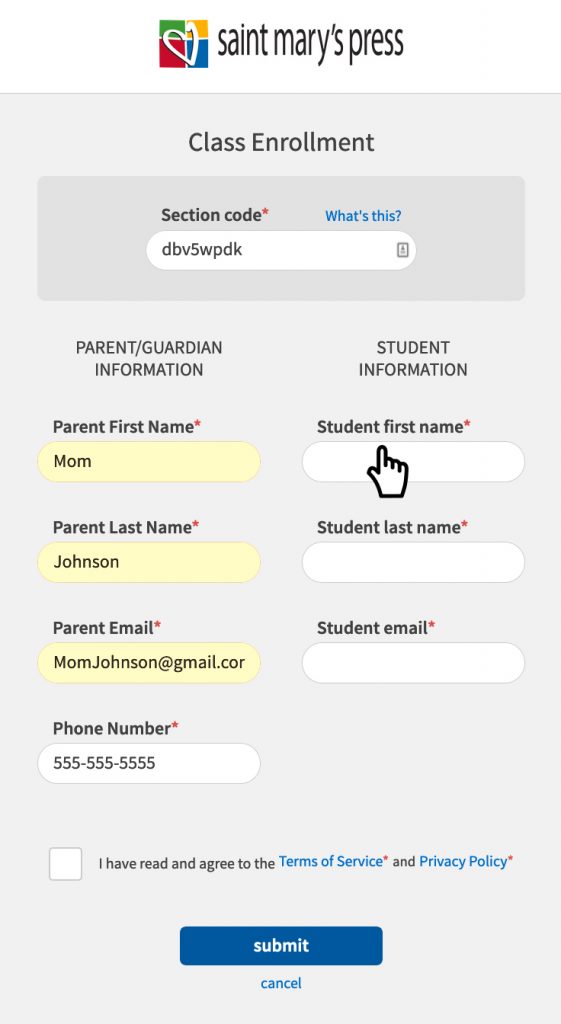 Step 5) Select the Terms of Service and Privacy Policy, after reading them.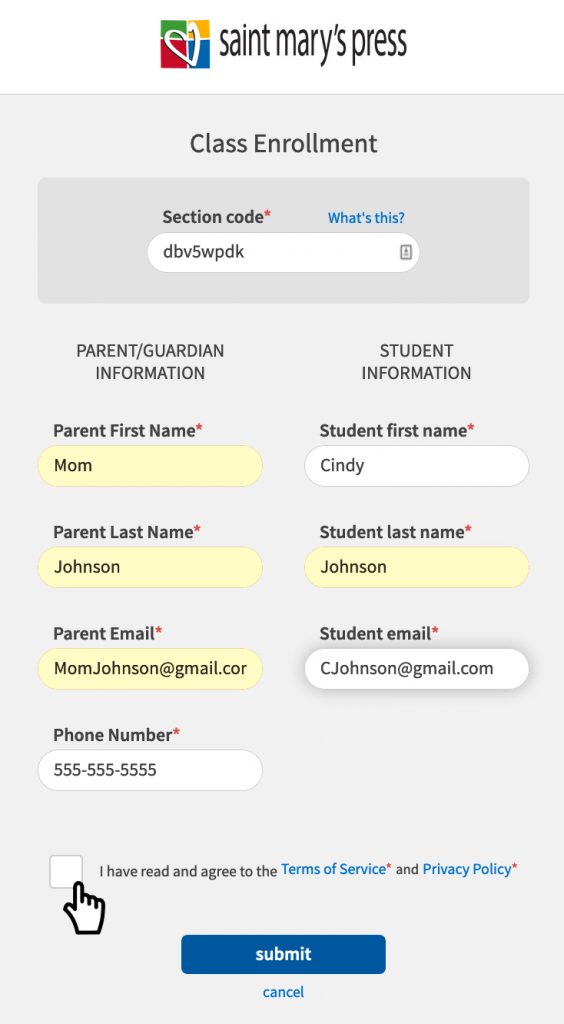 Step 6) If all the information looks correct then click on submit.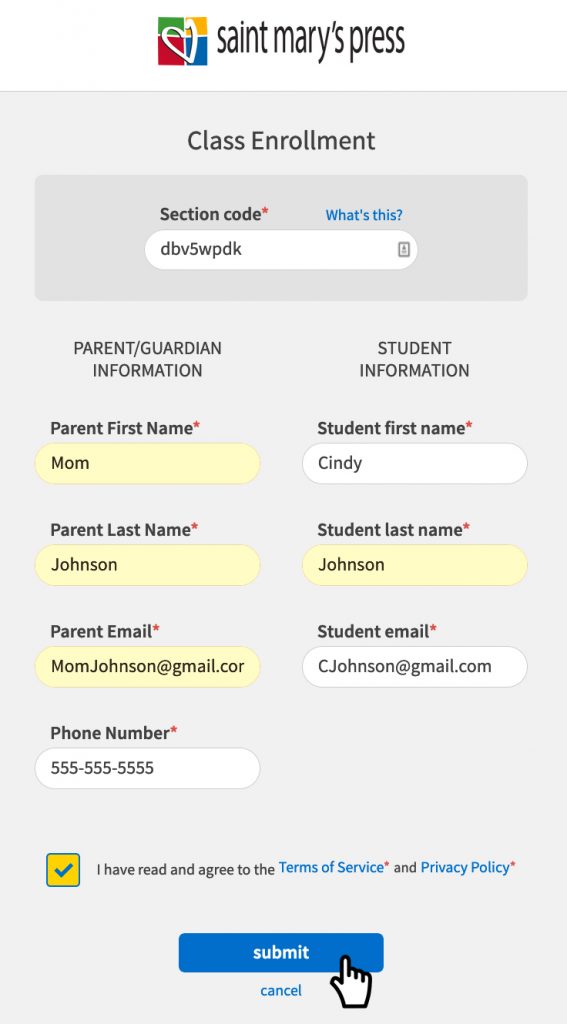 Step 7) The confirmation page will open. Review the information then select confirm.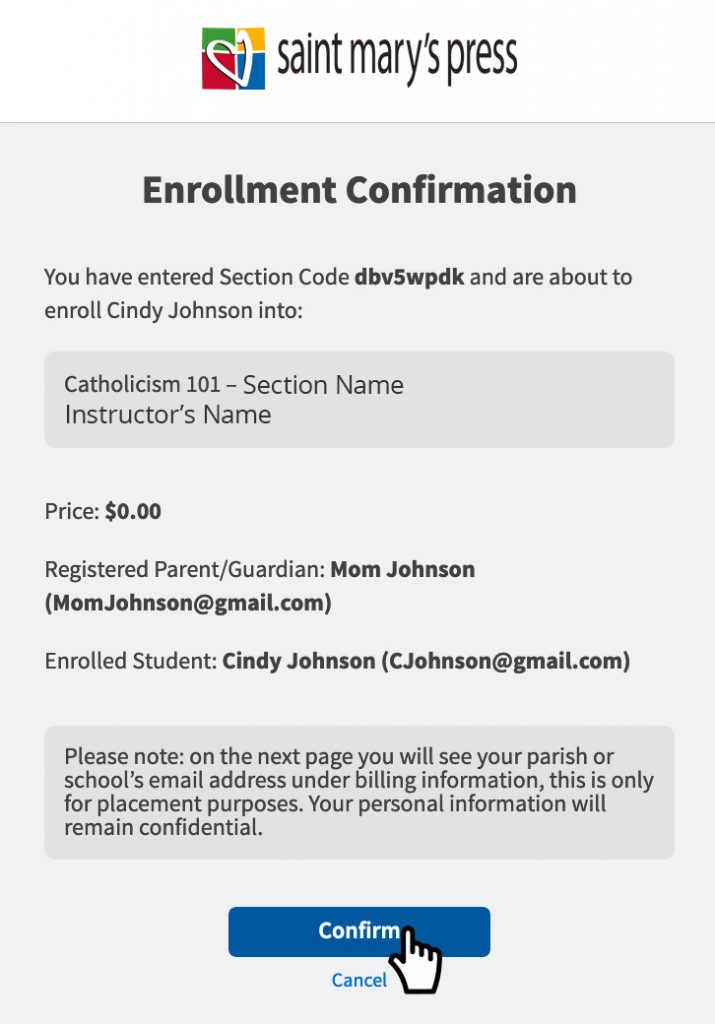 Step 8) The success page will open.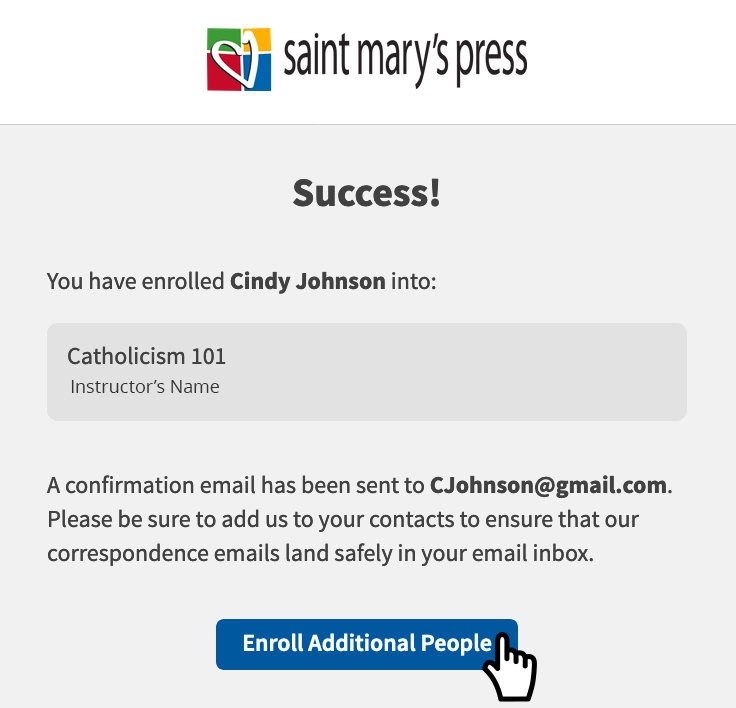 Step 9) You can now look for the email confirmation, reset your password and log into the site.