How to Flag a Response
Students are the only users that can flag a comment. Instructors will get an email letting them know a response has gotten flagged.
Step 1) Go to the response that you want to flag.
Step 2) Select the downward facing arrow that is located to the right of the comment.
Step 3) Select the Flag a inappropriate.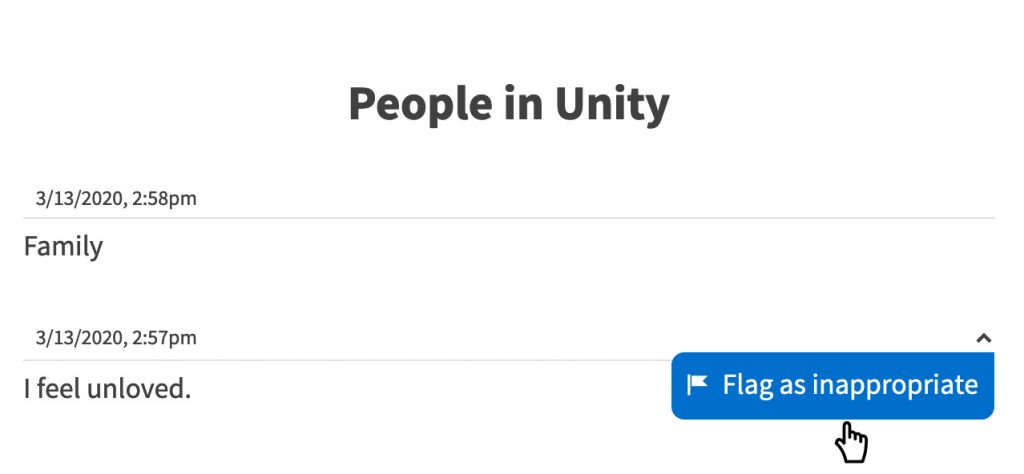 Step 4) The comment will show as flag with a statement stating as inappropriate and the instructor will be getting an email.