How to Flag a Response
Students are the only users that can flag a comment. Instructors will get an email letting them know a response has gotten flagged.
Step 1: Go to the response that you want to flag.
Step 2: Select the downward-facing arrow that is located to the right of the comment.
Step 3: Select the "Flag as inappropriate" button.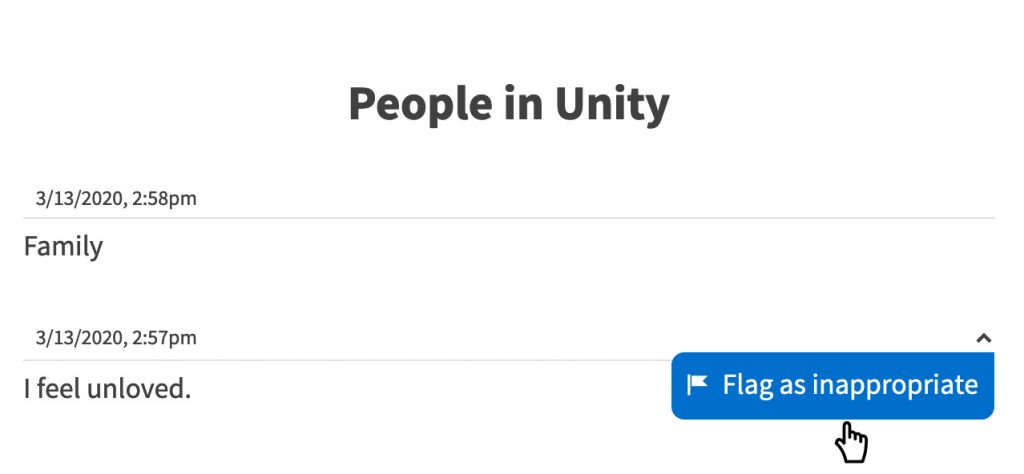 Step 4: The comment will show a flag with the statement stating "This post has been flagged as inappropriate" and the instructor will be getting an email.