Each lesson preloads when you enter it, if you leave for awhile and come back make sure you refresh you page. Sometimes you can complete a couple questions and then when you finish the lesson your browser was timed out.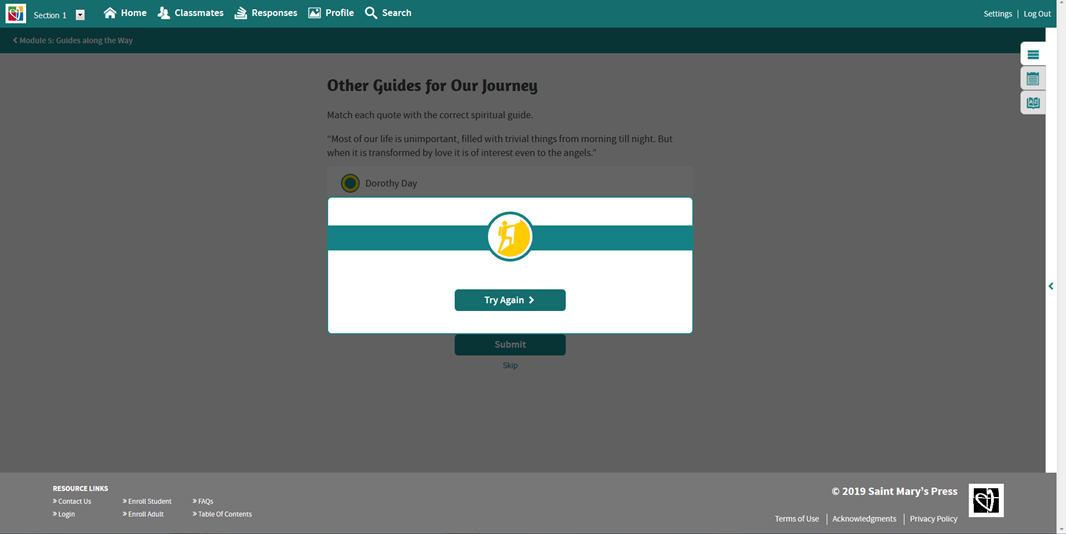 If you get 'Try Again' popup message when you clicked the correct answer you may want to refresh your browser and try again. If it occurs again, move on and come back to this question later. If it's not working you can clear your browser history and see if that fixes it.
Also, check your browser extensions. One of them may be affecting the course. For more information on how to do this, got to browser extensions page.
Otherwise, contact Customer Care at 800-533-8095. They will want to know which question it is, your browser and OS version. To learn more about how to get this info go here.